Available for Pre-Order. Shipping Sept. 15th or sooner.

Included: Bindings and 2 sets of Quiver-Connectors
Split Kit Sold Separately
OVERVIEW
Made from Recycled Carbon Fiber Tow infused in a nylon matrix, the Connect-Ci (Carbon Infused) is our most responsive binding.   Charge big lines, smash pillows and hold on tight— the Connect-Ci is not for the faint of heart.
Rider: Danny LeBlanc  Photo: Seb Grondin Location: Revelstoke
ACTIVE JOINING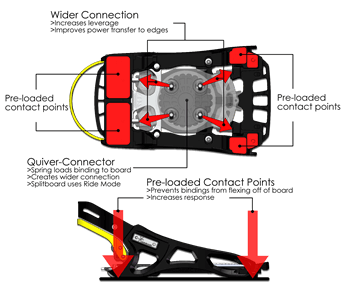 INSTANT RESPONSE.
Pre-loaded binding to board connections give instant response. The most responsive connection for snowboards and splitboards.
FULL EVA FOOTBED
LOVE YOUR FEET.
With our new EVA footbed you can ride all day long at the resort and your feet will be happy.
CARBON INFUSED
THE ULTIMATE IN RESPONSE.
Carbon Fiber Infused Chassis is our stiffest and most responsive
Trussed Sidewall for heel-to-toe stiffness
Under foot flex to dampen chatter at the resort
Ci HIGHBACKS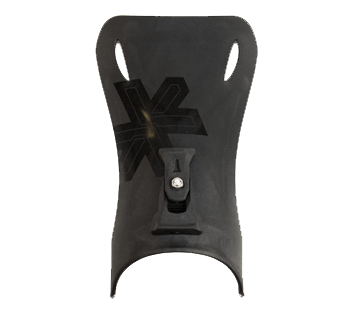 POWER AND PERFORMANCE.
Reactive design for an optimized stiffness to weight ratio combined with our special ceramic material
Stiff Flex (10 of 10)
Dual Ride-Stride Forward Lean adjustment for Splitboarding
Flex-Lock compatible for Splitboarding
PRIME SYSTEM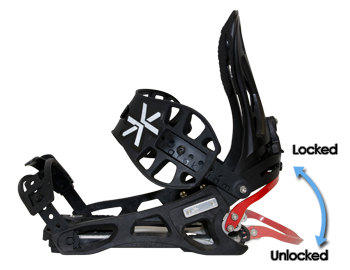 DROP-ON CHANGE OVERS.
Quickly attach your Prime bindings to your solid board with Quiver-Connectors or splitboard with the Ride Mode 2.0.  Active joining allows for a loose fit then closing the lever locks your binding to your board, removing all play from the system.
OPEN CHASSIS
NATURAL BOARD FLEX.
Open chassis allows board to twist naturally under binding
AIR-FORM STRAPS
NO PRESSURE POINTS.
Independent Pressure Pods articulate to boot eliminating pressure points and pinch points. Learn More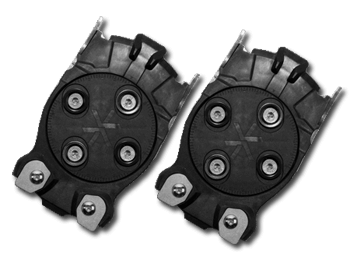 BUY MORE BOARDS, NOT MORE BINDINGS.
Compatible with all Prime System bindings, Quiver-Connectors allow you to quickly and effortlessly swap your Karakoram bindings from board to board. Now your split, your park board, your pow stick, your groomer rocket, and anything else in your quiver can enter the world of durable, no-compromise, lightweight Karakoram performance. No turning screws, no fumbling trying to remember your stance, and no wasting time when you want to switch boards.
Rider: Alex Yoder  Photo: Andrew Miller  Location: Utah
Connect with the Backcountry by adding the Connect Splitboard Kit to your Prime Connect Bindings.
Includes: Ride Mode 2.0, Tour Mode, Single Riser, Tour Pin Adapter
Rider: Waji  Photo: Fujio  Location: Niseko, Japan