PRE-ORDERS will start shipping Sept. 1, 2017
Included: Bindings and 2 sets of Quiver-Connectors
Split Kit Sold Separately
OVERVIEW
Connect with Performance.
Active Joining Technology spring loads the Prime Connect bindings to your snowboard, giving you instantaneous response for arcing carves or navigating the burliest terrain without sacrificing feel, comfort or flex.
Connect to your Quiver.
Expand your board quiver and transfer your bindings from board to board in seconds. Comes standard with two sets of Quiver-Connectors.
Connect to the Backcountry.
Your gateway to backcountry exploration. Add the split kit to mount Prime Connects to your splitboard without any loss in riding performance.
Connect Anywhere.
Travelling with your quiver just got a lot easier. Save space in your board bag and Connect to your board of choice, split or solid, in seconds.
Rider: Tyler Kloster (Karakoram Co-Owner)  Photo: Bryce Kloster  Location: Alpental, WA
All-Mountain Tuned
Dupont Zytel Chassis engineered to flex without sacrificing response
Trussed Sidewall for heel-to-toe stiffness
Under foot flex to dampen chatter at the resort
2-Stage Damping
Stage 1: EVA foot beds and neoprene contact pads for fine bump absorption
Stage 2: Zytel Floating Toestay sits above top of snowboard for larger bump absorption
Power-Link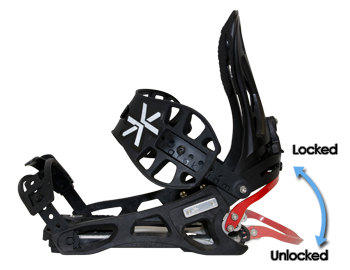 Pull up to Lock, Push down to unlock
Easy and ergonomic connection to Quiver-Connectors and Ride Mode
Over-center cam locking
Air-Form Ankle Straps
Independent Pressure Pods articulate to boot
Eliminates pressure points and pinch points
Active Joining Technology
Pre-loaded wide contact points
Quiver-Connector (Ride Mode for Split) spring loads binding to board
Most responsive attachment system for snowboards and splitboards
Open Chassis
Open chassis allows board to twist naturally under binding
Reaction Highback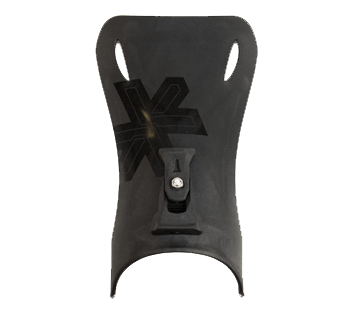 Reactive design for an optimized stiffness to weight ratio
Medium Stiff Flex (8 of 10)
Dual Ride-Stride Forward Lean adjustment for Splitboarding
Flex-Lock compatible for Splitboarding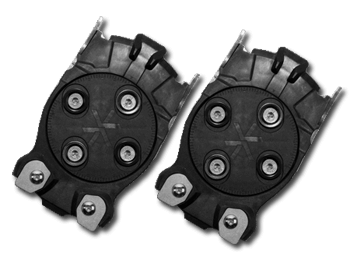 BUY MORE BOARDS, NOT MORE BINDINGS.
Compatible with all Prime System bindings, Quiver-Connectors allow you to quickly and effortlessly swap your Karakoram bindings from board to board. Now your split, your park board, your pow stick, your groomer rocket, and anything else in your quiver can enter the world of durable, no-compromise, lightweight Karakoram performance. No turning screws, no fumbling trying to remember your stance, and no wasting time when you want to switch boards.
Rider: Alex Yoder  Photo: Andrew Miller  Location: Utah
Connect with the Backcountry by adding the Connect Splitboard Kit to your Prime Connect Bindings.
Includes: Ride Mode, Tour Mode, Single Riser, Tour Pin Adapter
Rider: Waji  Photo: Fujio  Location: Niseko, Japan